Empire Toolbox
The Software behind the system
Build. Your. Empire.
Empire

Toolbox

Empire Toolbox is designed to meet the needs of both the Empire Coaches and the businesses running on the Empire Operation System via Technology.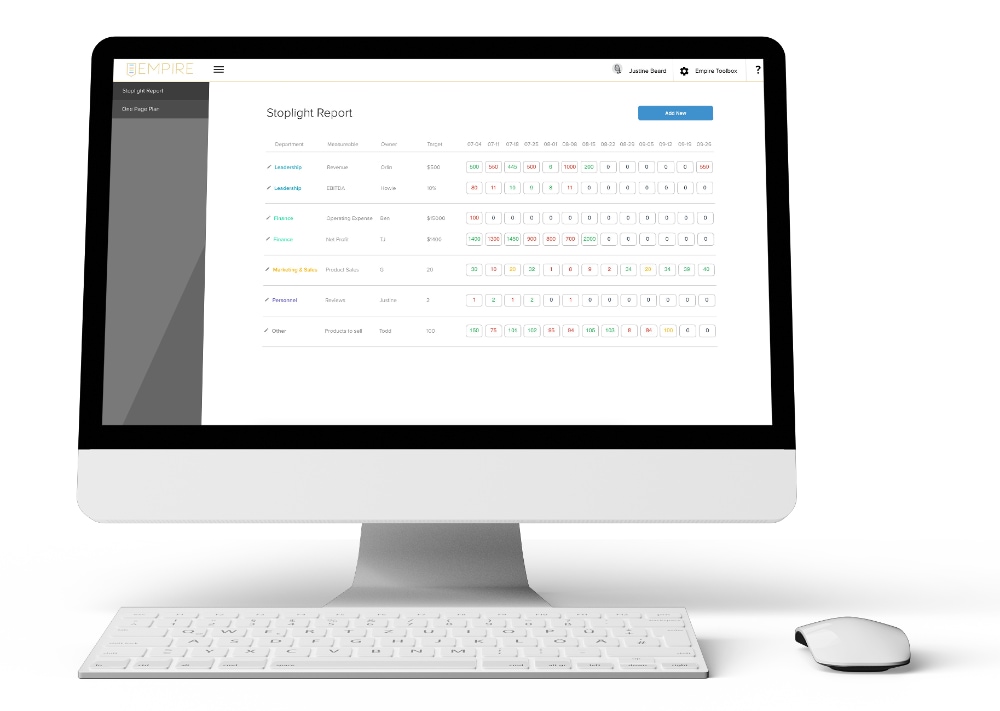 Projects OS®
Manage yours and your team's "to-do lists" and tasks in this easy-to-use tool that helps you categorize tasks according to priority.
Stoplight Report
The Stoplight Report is a set of 10-15 numbers that tell us how healthy the business is.
One Page Plan
With this one-page plan, all your employees will be on the same page with your company vision, mission, and core values.
Login Manager
Track and securely store all your logins to every software or online provider across the business.
Scoreboard®
Your accounting analysis tool that rides on top of your accounting system (QBO) to help you make the best decisions even easier.
Drive Storage
Store your files so that all staff members and contractors can access the files needed to run all departments in your business.